Управление информацией
Управление информацией о денежных средствах (УИДС) стремится обеспечить эффективные и прозрачные программы поддержки в виде наличных денежных средств, посредством содействия оперативному сбору данных, анализу, документированию и ведению отчетности. Посетите данную страницу для получения подробной информации о службах поддержки по УИДС наличных денежных средств, их компетенции, образцам и многом другом.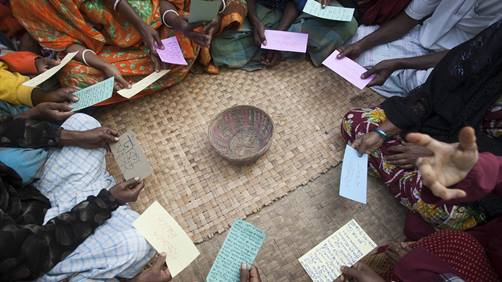 1 ноября 2023
Investigating safe data sharing and systems interoperability in humanitarian cash assistance
his report offers a technical landscaping of the current state of data sharing and interoperability in the sector and evaluates the potential of emerging technologies and operating models to address challenges in current approaches. The analysis is focused on cash programming, and specifically on two use cases: deduplication of beneficiaries, and referrals of individuals.
DIGID
Information management
26 июня 2023
The use of the RedRose data management platform for Cash and Voucher Assistance (CVA)
This document describes the experience of five NSs (Gambia, Rwanda, Tanzania, Uganda and Zambia) who piloted the RedRose platform for Cash and Voucher Assistance (CVA). This learning review aims to shift the focus slightly, from what the National Society's (NS) experience of using the technology was, to recommendations for how the RR platform could be embedded as part of a NSs CVA response and what support is required beyond the pilot to enable NSs to continue applying good data management practices.
Africa
Cash technology
Information management
22 мая 2023
Individual referral: Sharing data on a person with a partner, donor or government for follow-up services
In many cases organizations collect and hold sensitive personal data on the people they are supporting. This may include names, addresses, phone numbers, biometric data, bank account information and an assessment of their needs and vulnerability. Separate to the challenges of an organization managing this data responsibility, there are also circumstances where it may be necessary to share this data with other organizations. This use case considers cases where data may need to be shared to enable continuity of services, enable integrated programming, provide protection referrals, manage complaints, respond to donor audit requirements or in response to requests (or demands) from governments (or other authorities).
Cash technology
DIGID
Information management
22 мая 2023
Organizational referral: Sharing data on which organisations can provide what kind of support to whom
Humanitarian Outcomes estimates that there were around 5,000 organizations in the humanitarian system in 2021. These figures are likely an underestimate, particularly if we include the role played by local organizations in relation to protection referrals and referrals for other types of humanitarian services. The rapid increase in the use of multipurpose cash as a modality presents a challenge to the sectoral approach to coordination. This use case explores the demand for greater interoperability and/or sharing of data on which organizations can provide what kind of assistance to which people.
Cash technology
DIGID
Information management
---