Gestion de l'information
La gestion de l'information vise à permettre des transferts monétaires transparents et efficaces via l'appui à la collecte de données opérationnelles, à l'analyse, à la documentation et au reporting. Consultez cette page pour plus d'informations sur les services support, compétences, formats, etc. en matière de gestion de l'information pour les transferts monétaires.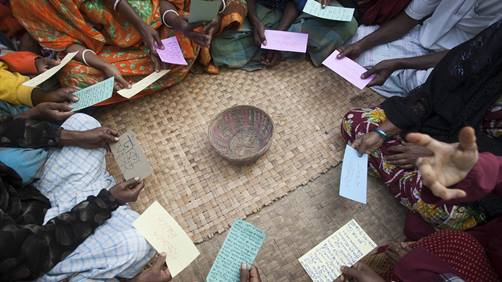 9 juin 2021
Digital identity: enabling dignified access to humanitarian services in migration
This report sheds light on the needs and concerns of people on the move when it comes to identification, based on interviews with a range of migration experts and stakeholders. The report also makes specific recommendations for organisations contemplating the use of digital technology to identify the migrants they serve.
Technologie pour les TM
Gestion de l'information
1 janvier 2019
Learning Review: RedRose Cash Data Management Pilots 2018
This review was commissioned after the IFRC's RedRose pilots in 2018 to document the lessons learned, opportunities and challenges in implementing data management for Cash and Voucher Assistance.
Technologie pour les TM
Gestion de l'information
31 décembre 2017
Data protection and humanitarian action
Protecting individuals' personal data is an integral part of protecting their life and dignity. This is why personal data protection is of fundamental importance for humanitarian organizations.
Technologie pour les TM
TM en situation de conflit
TM en situation d'urgence
23 août 2017
Handbook on Data Protection in Humanitarian Action
Organisation:
ICRC and Brussels Privacy Hub
This Handbook was published as part of the Brussels Privacy Hub and ICRC's Data Protection in Humanitarian Action project. It is aimed at the staff of humanitarian organizations involved in processing personal data as part of humanitarian operations.
TM en situation de conflit
TM en situation d'urgence
Technologie pour les TM
---