Asie-Pacifique
Découvrez davantage sur les transferts monétaires et le travail effectué par le Mouvement International de la Croix-Rouge et du Croissant-Rouge en Asie-Pacifique. Étudiez différentes ressources comme les études de cas, photos, articles et évaluations suivantes.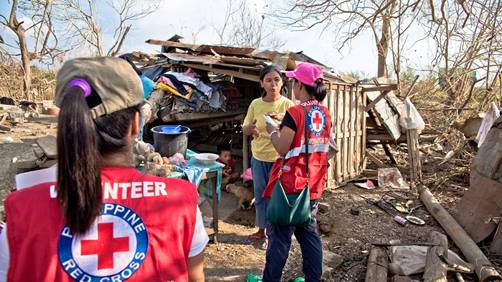 1 août 2020
Integrating cash transfers to COVID-19 response: building community resilience in Rakhine
Organisation:
Myanmar Red Cross Society
This case study gives an overview of the Community Resilience Program (CRP), a multi-year resilience programme integrated with the COVID-19 response, to support community-led actions for prevention and mitigation of socioeconomic impacts of the COVID-19 in central Rakhine.
Asie-Pacifique
TM et COVID-19
TM en situation d'urgence
---