Asia-Pacífico
Sepa algo más sobre los PTM y el trabajo que desarrolla el Movimiento Internacional de la Cruz Roja y de la Media Luna Roja en la región Asia-Pacífico. A continuación encontrará distintos recursos como casos prácticos, fotografías, artículos y evaluaciones.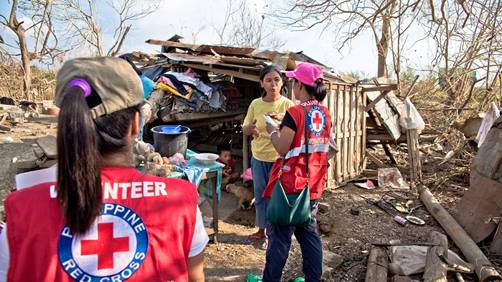 Resultados de la búsqueda
13 mayo 2022
CVA Newsletter – Nepal Red Cross (Jan-March 2022)
An overview of the latest updates on the Cash and Voucher Assistance(CVA) work of the Nepal Red Cross between January and March 2022
Asia-Pacífico
Programas de transferencias monetarias para emergencias
Aprendizaje
6 abril 2022
Global Cash Forum Report
Organización:
British Red Cross
The Global Cash Forum, co-hosted by the Cash Hub and Turkish Red Crescent, was a virtual event involving a series of five Regional Sessions: Asia Pacific, Middle East and North Africa, Africa, Europe, and the Americas. This report provides a brief summary of the main discussion points at the Forum, from both the Regional Sessions and Global Dialogue Session.
África
América
Asia-Pacífico
4 abril 2022
Market stakeholders and their roles in CVA interventions
Organización:
Danish Red Cross
This case study looks at the importance of identifying market stakeholders and their roles in successful CVA interventions for livelihoods in Nepal.
Asia-Pacífico
Cash and livelihoods
Programa de desarrollo
11 julio 2021
Urban climate risks and the role of social protection
Organización:
Climate Center
This brief gives an overview of different country case studies where social protection (SP) systems have been used to address risks arising from climate-related hazards in urban spaces. It also explores how the existing SP systems in Tanzania, Bangladesh and Ethiopia could be modified to become shock responsive.
África
Asia-Pacífico
Protección social