Asia-Pacífico
Sepa algo más sobre los PTM y el trabajo que desarrolla el Movimiento Internacional de la Cruz Roja y de la Media Luna Roja en la región Asia-Pacífico. A continuación encontrará distintos recursos como casos prácticos, fotografías, artículos y evaluaciones.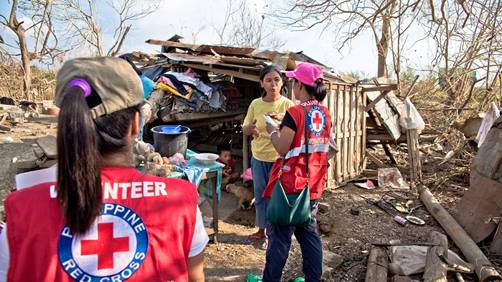 Resultados de la búsqueda
1 agosto 2020
Integrating cash transfers to COVID-19 response: building community resilience in Rakhine
Organización:
Myanmar Red Cross Society
This case study gives an overview of the Community Resilience Program (CRP), a multi-year resilience programme integrated with the COVID-19 response, to support community-led actions for prevention and mitigation of socioeconomic impacts of the COVID-19 in central Rakhine.
Asia-Pacífico
PTM y COVID-19
Programas de transferencias monetarias para emergencias