Protección social
El acceso a una protección social adecuada, especialmente a la asistencia social a través de transferencias de efectivo, cuando sea lo más apropiado, es esencial en tiempos de crisis. Diseñar respuestas humanitarias que incluyen asistencia en efectivo de manera coordinada, alineando o incluso utilizando elementos de los programas de protección social existentes, puede contribuir a una respuesta más eficiente y lograr resultados más duraderos.
En respuesta a la crisis causada por la pandemia COVID-19 se ha observado un evidente incremento en el uso de transferencias de efectivo como modalidad de apoyo preferida para la asistencia social por parte de los Gobiernos nacionales.
En esta sección puede conocer más sobre el trabajo del Movimiento de la Cruz Roja y la Media Luna Roja en esta área y consultar diferentes recursos relacionados con las transferencias de efectivo y los programas de protección social. 
Si tiene alguna pregunta relacionada con la asistencia en efectivo o cupones o protección social, puede comunicarse con el Cash Helpdesk, que proporciona información técnica remota al personal laboral y voluntarios pertenecientes al Movimiento.
MATERIAL PARA DISEÑO E IMPLEMENTACIÓN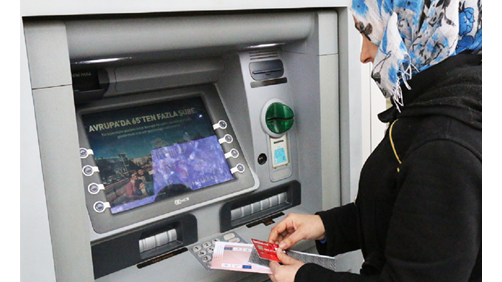 Resultados de la búsqueda
30 diciembre 2020
Tip sheet: Advocating to Governments on the use of Cash and Social Protection during COVID-19
Organización:
Cash Helpdesk
This brief guidance contains key messages to be considered by National Societies when advocating the use of cash and social protection to governments and local authorities during COVID19. Additionally, it can be used within NS for internal advocacy, and in discussions with affected populations, to expand awareness of the additional benefits that SP can bring and its role in supporting safe market recovery during this critical time.
PTM y COVID-19
Protección social
30 diciembre 2020
Tip sheet: Social protection in the age of COVID-19
Organización:
Cash Helpdesk
This tip sheet aims to provide National Red Cross and Red Crescent Societies with an overview of key issues to consider when planning and implementing social protection and humanitarian cash-related programmes in the context of COVID-19.
PTM y COVID-19
Protección social