Tecnología de PTM
La tecnología digital tiene la capacidad potencial de transformar la forma en la que funcionan los PTM. Las plataformas de pago a través de móviles han demostrado ya cómo las nuevas tecnologías pueden tener un gran impacto sobre las eficiencias y la conveniencia de que las personas reciban asistencia en efectivo o cupones. Este es un mero ejemplo del potencial que tiene el uso de las tecnologías en este sector.
Para más información sobre ámbitos concretos de innovación en tecnología de PTM, visite lo siguiente: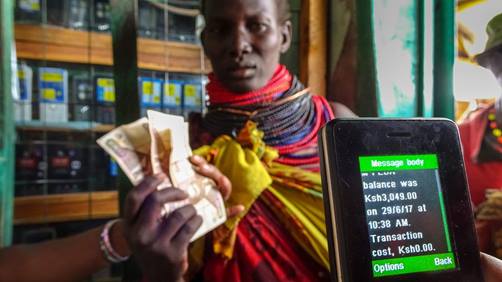 Resultados de la búsqueda
26 junio 2023
The use of the RedRose data management platform for Cash and Voucher Assistance (CVA)
This document describes the experience of five NSs (Gambia, Rwanda, Tanzania, Uganda and Zambia) who piloted the RedRose platform for Cash and Voucher Assistance (CVA). This learning review aims to shift the focus slightly, from what the National Society's (NS) experience of using the technology was, to recommendations for how the RR platform could be embedded as part of a NSs CVA response and what support is required beyond the pilot to enable NSs to continue applying good data management practices.
África
Tecnología de PTM
Gestión de la información
22 mayo 2023
Individual referral: Sharing data on a person with a partner, donor or government for follow-up services
In many cases organizations collect and hold sensitive personal data on the people they are supporting. This may include names, addresses, phone numbers, biometric data, bank account information and an assessment of their needs and vulnerability. Separate to the challenges of an organization managing this data responsibility, there are also circumstances where it may be necessary to share this data with other organizations. This use case considers cases where data may need to be shared to enable continuity of services, enable integrated programming, provide protection referrals, manage complaints, respond to donor audit requirements or in response to requests (or demands) from governments (or other authorities).
Tecnología de PTM
DIGID
Gestión de la información
22 mayo 2023
Organizational referral: Sharing data on which organisations can provide what kind of support to whom
Humanitarian Outcomes estimates that there were around 5,000 organizations in the humanitarian system in 2021. These figures are likely an underestimate, particularly if we include the role played by local organizations in relation to protection referrals and referrals for other types of humanitarian services. The rapid increase in the use of multipurpose cash as a modality presents a challenge to the sectoral approach to coordination. This use case explores the demand for greater interoperability and/or sharing of data on which organizations can provide what kind of assistance to which people.
Tecnología de PTM
DIGID
Gestión de la información
22 mayo 2023
Deduplication of People, Families or Households
Adoption of cash and voucher assistance (CVA) by the humanitarian community has consistently increased over the last six years. It is likely that the numbers will continue to grow. With large transfer volumes, even a small fraction of duplicate payments may add up to large sums of money with high opportunity costs. In practical terms this means that some people in urgent need of support may not be assisted due to the limited resources available. This use case explores the challenge of ensuring organizations do not duplicate assistance or create gaps in supporting eligible people, families or households.
Tecnología de PTM
DIGID
Gestión de la información
22 mayo 2023
Enabling dignified humanitarian assistance through safe data sharing landscape mapping
The landscape mapping report is divided into five separate reports. The overview report covers high-level drivers and challenges, opportunities for improving the interoperability of systems and data sharing in the context of cash and voucher assistance (CVA). The four separate 'use case' reports (in the 'same Projects' block) relate to 'pain points' in the overall CVA business process.
Tecnología de PTM
DIGID
Gestión de la información