Transferencias Monetarias y Mercados
Los mercados son objeto de análisis como parte de la viabilidad de las transferencias monetarias (un paso hacia el análisis más amplio de las distintas opciones de respuesta), dicho análisis es necesario para informar sobre el tipo de ayuda que ha de prestarse para satisfacer las necesidades de los afectados por la crisis (transferencias monetarias, cupones, bienes, servicios o una combinación de estos). El análisis de los mercados asegurará también la observancia del principio de «no causar daño» (do not harm, en inglès) en nuestras respuestas. El envío de productos alimenticios y no alimenticios desde el extranjero puede afectar gravemente a los mercados locales, llevando incluso a los comerciantes a la quiebra, de manera que cuando en el mercado local existan bienes en cantidad y de calidad suficiente, las TM podrán permitir a las personas adquirir los productos de forma directa e inmediata.
Un conocimiento exhaustivo de los participantes y de las dinámicas del mercado es igualmente esencial en las fases de supervisión y valoración de toda actuación que se implemente, sea en especie o en forma de TM. Conozca algo más sobre las transferencias monetarias y los mercados más adelante y/o asistiendo el curso práctico sobre «Formación en Evaluación y Análisis de Mercados» (MAAT, por sus siglas en inglés), para desarrollar las capacidades del personal y de los voluntarios que participan en los análisis de Mercado.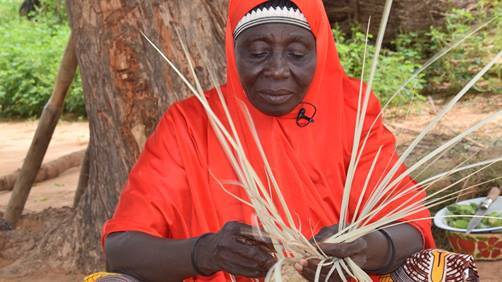 ---
Resultados de la búsqueda
New
28 septiembre 2023
What is Market Based Programming?
Organización:
British Red Cross
Markets play a crucial role in people's lives – after a crisis or disaster strikes it can be harder for people to maintain their livelihoods or access essential commodities. When trying to build resilience, understanding markets can be a powerful step to aiding recovery without disrupting existing supply and livelihoods. Watch the short video from the ICRC and British Red Cross to find out more about Market Based Programming and different interventions.
16 marzo 2023
Minimum Expenditure Basket Methodology and Analysis for Türkiye Earthquake Emergency
This report, compiled by Turkish Red Crescent (TRC) and International Federation of Red Cross and Red Crescent (IFRC) alongside WFP, presents a Minimum Expenditure Basket (MEB), calculating monthly cost to suggest guidance for programs providing cash assistance to the affected population when determining transfer value.
PTM y Mercados
Programas de transferencias monetarias para emergencias
Shock-responsive programming – Cash in Turkey
2 marzo 2023
Kahramanmaraş Earthquake: Rapid Market Assessment
This rapid assessment aims understand the current market conditions after the February 2023 Kahramanmaraş Earthquake, identifies the most critical needs, and assesses the potential impact of the crisis on supply and demand.
PTM y Mercados
Shock-responsive programming – Cash in Turkey
14 noviembre 2022
Stories of Change: Cash Case Stories from The Philippines
Stories of Change: Cash stories from the Philippines Cash Working Group (PCWG) provides insight into the Cash Transfer Programming (CTP) of various humanitarian organisations, including Philippines RC, particularly as a modality of assistance for disasters and emergencies.
Asia-Pacífico
PTM y COVID-19
Cash and livelihoods