Cash Hub Webinar Series
Cash Hub Webinar 27: Disaster Response – The Use of Cash & Markets in the Red Cross Red Crescent Movement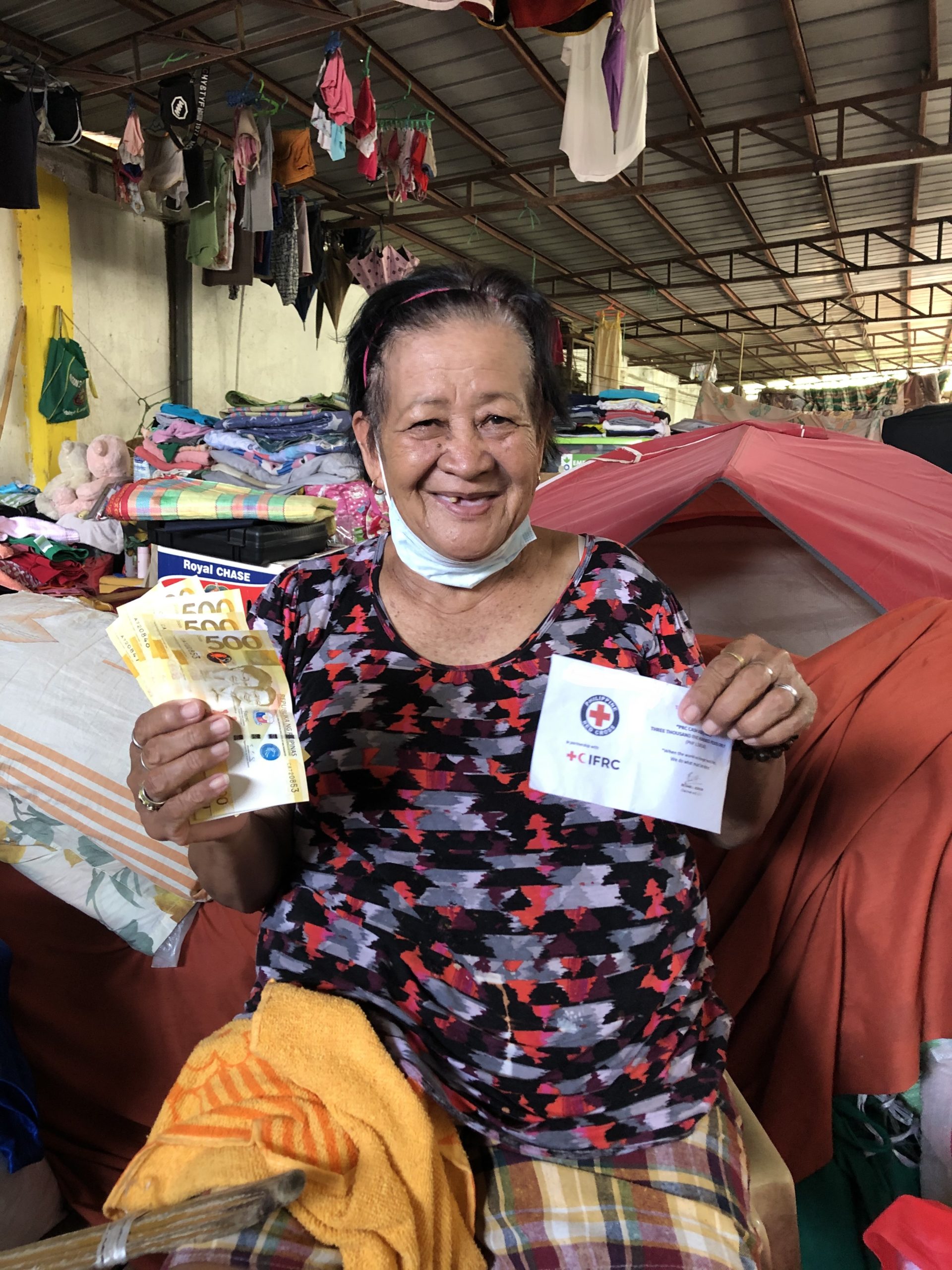 National Societies are increasingly responding to disasters using CVA. This is often to help people meet their immediate basic needs after a disaster, but it is also used in recovery. Philippines Red Cross will share experience on responding to recent disasters, including with community managed livelihoods support. Hellenic Red Cross will talk about recent wildfire and flood responses and discuss challenges related to hybrid registration methods, multiple region working, and registration in phases.
Speakers include:
Ellaine Luzada, CVA Unit Head, Philippines Red Cross
Sophia Peponi, Director of Programmes and Partnerships, Cash Transfer Programming Coordinator, Hellenic Red Cross
For the Q&A the speakers will be joined by:
Michael Belaro, Asia-Pacific CVA Coordinator, IFRC
Azim Noorani, Cash and Markets Technical Advisor, Cash Hub
The webinar will last 1 hour.
DATE: Wednesday 23 February 2022
TIME: 10:00 Geneva/ /12:00 Nairobi/17:00 Kuala Lumpur
The webinar will be delivered in English