National Society cash readiness
Strengthening national humanitarian action and localisation of aid through investments into National Societies of the International Red Cross and Red Crescent Movement will be fundamental to building the overall capacity of the humanitarian sector to deliver more effective and efficient humanitarian assistance through uptake of cash assistance. In this section you will find resources aiming at supporting entities of the Movement, improving their capacity and operational readiness to provide scalable and timely cash assistance.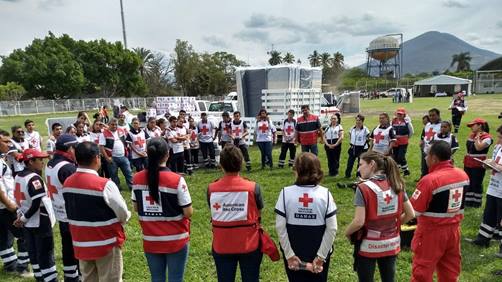 Click here to access the "Guidance for Mainstreaming Cash and Voucher Assistance: Cash Preparedness for Effective Response" in English, French, Spanish, Arabic or Russian.
To download chapter 1 or chapter 2 click on the links below:
To access the Theory of Change for cash preparedness click here.
---