National society cash readiness
Strengthening national humanitarian action and localisation of aid through investments into National Societies of the International Red Cross and Red Crescent Movement will be fundamental to building the overall capacity of the humanitarian sector to deliver more effective and efficient humanitarian assistance through uptake of cash assistance. In this section you will find resources aiming at supporting entities of the Movement, improving their capacity and operational readiness to provide scalable and timely cash assistance.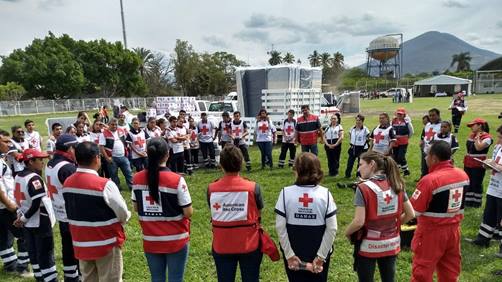 21 March 2020
Tip sheet: Cash and Voucher Assistance and COVID-19
Tool with practical recommendations to help mitigate the spread of COVID-19 through ongoing Cash and Voucher Assistance, inform the adaptation of CVA in the context of COVID-19, and promote sensitivity to evolving markets dynamics.
Cash and COVID-19
Cash in conflict
Cash in emergencies
10 December 2019
Cash Preparedness, Niger Red Cross (Arabic Version)
Short interview (with Arabic subtitles) with the Secretary General of the Niger Red Cross, who explains the work of the National Society in relation to cash preparedness and cash programming in the context of the challenges faced in Niger.
Cash in emergencies
Africa
National society cash readiness
---