Global Cash Forum for the International Red Cross and Red Crescent Movement
Advancing the use of Cash and Voucher Assistance in the Movement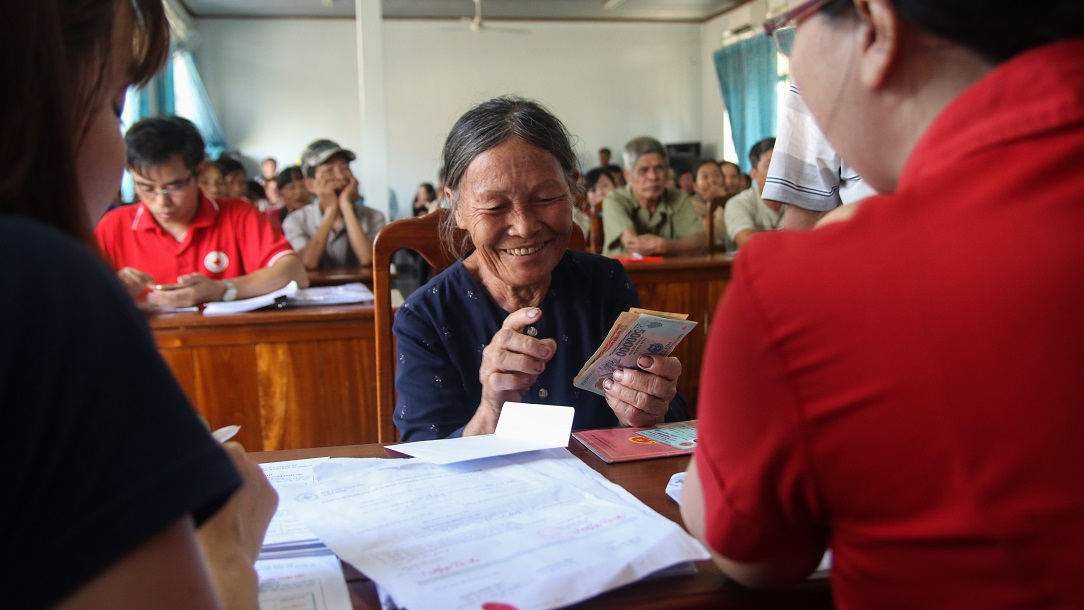 The Cash Hub held a Global Cash Leadership Forum, hosted by Turkish Red Crescent, for National Society leaders from across all regions to share experience and learning on cash and voucher assistance (CVA).
The Cash Forum will be a one-day virtual event taking place on Thursday 10th February 2022 with a series of regional sessions and one high-level global dialogue.
Goal
The main aim of the Cash Forum is to advance the use of CVA in the Movement, enabling transformational change in the delivery of humanitarian assistance which supports people to overcome crisis with dignity and choice.
The Cash Forum will provide an opportunity for sharing learning and experience from the use of CVA in different regional contexts, including reflections on what is required to be "cash ready". The sessions will also look at trends in donor policy and funding for CVA, and opportunities for developing partnerships.
Participation
The Cash Forum is a Movement event aimed at leaders, including directors and senior operational managers, recognising the critical role of leadership in supporting the use of CVA as a tool and approach in humanitarian response. The sessions will be relevant for National Societies with experience in CVA as well as those National Societies new to CVA or with interest to grow CVA capability. Considering the importance of high-level support for the development of CVA, and the need for long-term strategic coordination, the participation of National Society leaders and representatives from relevant governing bodies is strongly encouraged.
A Global Cash Report was launched at the Forum providing data and analysis on CVA delivery in the Movement and a summary of key lessons learned.
To download full version of the Global Cash Forum programme in English click here. The short version can be downloaded clicking here.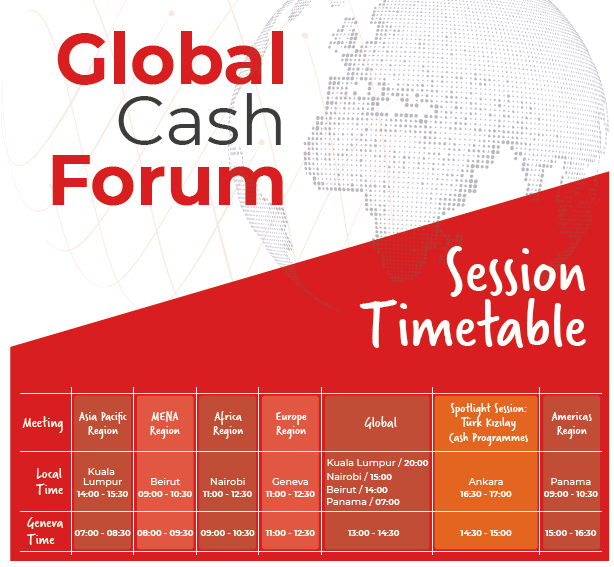 The Global Cash Forum Programme is also available in other languages:
If you would like to flag any resource (case studies, videos, infographics…) to be included as the recommended reading for the Global Cash Forum and added to the Cash Hub platform, please fill in this form. You can also send it directly via e-mail to contact@cash-hub.org