Using CVA for WASH: Showcasing National Society Experiences Webinar
Using CVA for WASH: Showcasing National Society Experiences Webinar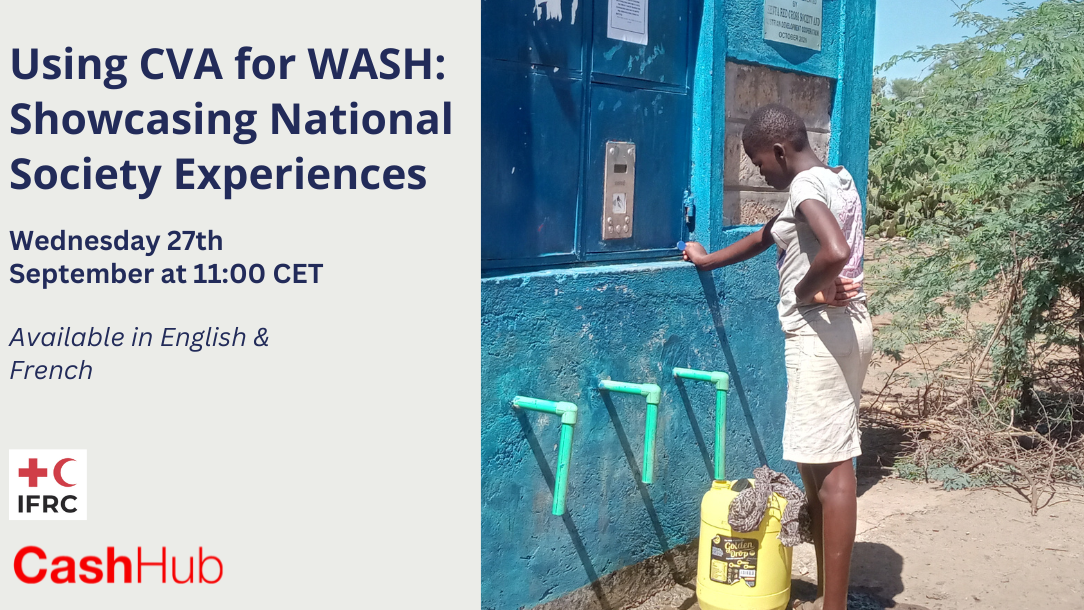 Register today for the upcoming webinar hosted by the Cash Hub and in collaboration with the CVA WASH Technical Working Group.
The webinar will take place on the 27th September at 11:00 CET. It will last 60 minutes and be delivered in English and French, with speakers joining the panel from the IFRC, Kenya Red Cross Society, Nepal Red Cross Society, and the Philippines.
The webinar will showcase the newly published set of CVA and WASH case studies, highlighting learnings and experiences from National Societies, and will also provide audience members with an opportunity to find out more about the CVA WASH Technical Working Group and how to get involved with their work.
You can access the case studies ahead of the webinar through this link: Cash and WASH TWG – Case studies
Please note the Zoom Calendar invite will be sent to your email address after completing the registration.
If you have any issues please email: contact@cash-hub.org