January 15, 2021
Their stories are becoming the voice for millions of refugees
(Click here to read the original article hosted on the Türk Kızılay website)
The #powertobe campaign telling the stories of four refugees who receive cash assistance from Türk Kızılay Kızılaykart Cash Based Assistance Programmes has made a big splash on digital platforms. The campaign which brings the four refugees; Amal, Bilal, Davud and Hamad together with popular influencers such as İdil Yazar and Hamit Altıntop aims to become the voice of millions of refugees. We had a conversation with Orhan Hacımehmet, Program Coordinator of Türk Kızılay Kızılaykart Cash Based Assistance Programmes, about the details of Emergency Social Safety Net, the biggest cash based humanitarian assistance programme in the world.
How long has it been since the beginning of ESSN? What is the scope of the program? Where does the funding come from?
The introduction of the Emergency Social Safety Net (ESSN) program dates back to 2016, following an initial pilot project in October 2016 and a national deployment started in November 2016.
The ESSN is the largest humanitarian cash-based assistance program in the world assisting more than 1.8 million vulnerable refugees living in Turkey. Each person in the family receives 120 Turkish Lira a month through a card branded as "Kizilaykart", a debit card hosted by Turkish Red Crescent. In addition to regular assistance, we provide additional support for large families and family members who have a severe disability. The cash assistance helps families pay for food, rent, bills, medication, among other items.
The program has been running with funding from Directorate-General for European Civil Protection and Humanitarian Aid Operations (ECHO), and in partnership with the Ministry of Family, Labour and Social Services, International Federation of Red Cross and Red Crescent Societies (IFRC) and Turkish Red Crescent by the support of the Directorate General of Population and Citizenship Affairs (DGPC) and Directorate General of Migration Management (DGMM).
Virtually half of the refugees living in Turkey are benefiting from the financial aid. What are the eligibility criteria? Is it only for Syrians? Is there an application process?
We focus on supporting the most vulnerable households with a focus on single-parent households, the elderly, the disabled, large families, and other vulnerable groups.
The programme aims to support not just Syrians but all foreigners living in Turkey under temporary protection / international protection / humanitarian residence permit which includes Iraqi, Iranian, Afghan, among others.
Individuals who would like to apply to the program should receive their identity cards from DGMM, make their address registration into MERNIS system (address database) from civil registry offices, get their disability health board report from authorized state hospital (in case of disability) and obtain and filling in the SASF / Türk Kızılay Service Centers forms required for the application. The application result is shared via SMS to individuals completing these steps.
Can you tell me about the concrete changes you observed in lives of the beneficiaries of the aid?
We are helping to provide regular and predictable cash assistance through debit cards so people can cover what they most critically need. We see the impact this has on their lives every day. Cash assistance gives people the freedom to pay for what they need most. We see that our help allows refugees to prioritize their needs with dignity and a sense of normality that has been lacking in their lives. Parents are able to keep a roof over their children's heads and ensure they have enough to feed their families; medicine can be given to those that require extra care and people can stay warm through these cold winter months.
According to Nationwide surveys that have been conducted from the very beginning of the programme, we see that people are able to cover their basic needs in a dignified way without applying negative coping strategies. Managing debt, consuming diverse food and sustainable access to utilities with regular payments are some major indicators which have a positive effect in their life. The ESSN assistance has become a lifeline for the refugees even during the pandemic, which has made people more vulnerable, including their loss of livelihood activities.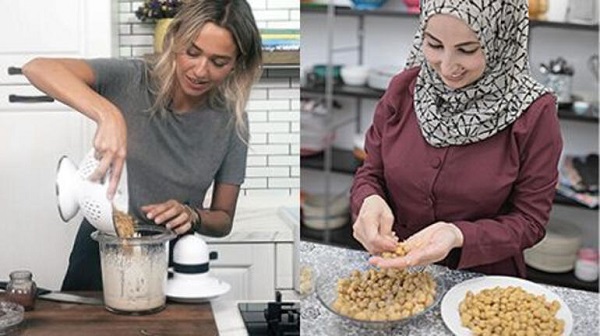 Let's move on to #powertobe… What do you aim for with this digital campaign? What are you doing to reach these goals?
The #powertobe campaign is intended to connect us all to what drives us and keeps us going. This has been a difficult year for all of us and the passions like cooking, sports or music are things that unite us. The campaign showcases four inspiring people who were forced to flee their country for Turkey who receive support from the Turkish Red Crescent and IFRC through the Emergency Social Safety Net (ESSN).
Davud, Amal, Bilal ve Hamad… Milyonlarca mülteci arasından bu dörtlüyü nasıl seçtiniz? Öne çıkan özellikleri nelerdi?
We sent out a request to refugees across Turkey we support through ESSN and asked who might be interested in sharing their story and their passion with the world. We received hundreds of people willing to tell their story, which we hope to continue showcasing in the future. These four had a powerful story to tell and inspired us with their passions.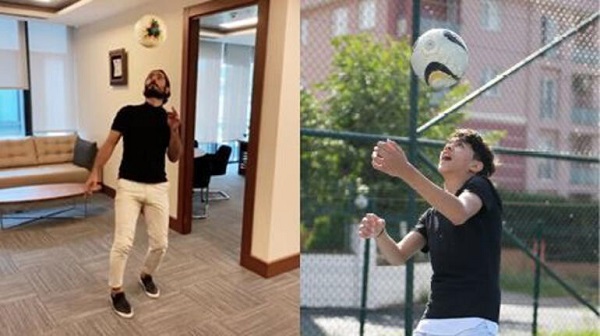 Former football player Hamit Altıntop and YouTuber Chef İdil Yazar are the ambassadors of #powertobe from Turkey. Why did you choose them?
We collaborated with people who not only demonstrated a similar passion as the Syrian creators in cooking, parkour, singing or football but also shared the same value and stance as we do when it comes to refugees. İdil and Hamit understand the challenges refugees experience and recognize the critical support needed for refugees to take control of their lives.
Are you planning to extend the campaign? What are the next steps for #powertobe?
The campaign runs in Turkey, Austria, France, Spain and Romania until 5 January. We hope to continue sharing stories like Amal, Bilal, Davud and Hamad who inspire many and provide a voice for many more refugees who are recovering and rebuilding their lives in Turkey. As we enter the tenth year anniversary of the Syrian war with no end in sight, we know that the humanitarian needs will continue. We have seen the power of what cash assistance can do in helping families pay for the things they need most in difficult times – Turkish Red Crescent has been supporting refugees from the beginning and are committed to support refugees and other vulnerable communities for as long as there is a humanitarian need.
News Source: Hürriyet, 06.01.2021