The Zambia Red Cross Society (ZRCS) has been assisting affected population in Zambia through the IFRC global Emergency Appeal for the COVID-19 pandemic. Among its response options, ZRCS has provided cash support to the affected households whose members had lost their income or were at risk of adopting negative coping mechanisms to meet urgent needs in the context of the global pandemic.
During the month of November 2020, ZRCS registered 1,303 households and carried out the verification and validation of those in Chililabombwe and Kalulushi districts. Each family received ZMW 410 per month for a period of 6 months. This assistance was provided in two instalments, with each instalment covering amounting ZMW 1,230 for 3 months. The first instalment was disbursed during November 2020 while second and last tranche took place during March 2021.
ZRCS is part of the National Cash Working Group (NCWG) chaired by the Ministry of Community Development and Social welfare. The NCWG includes different organisations implementing cash assistance in Zambia. Since the beginning of the COVID-19 outbreak, the NCWG held numerous meetings to harmonise COVID-19 emergency cash response for all partners in the country, to avoid duplication of efforts and also to ensure the partners are supporting the social protection efforts of the Government. The Chililabombwe and Kalulushi districts in the Central Province were assigned to ZRCS as its area of implementation to distribute cash assistance.
The most vulnerable families already registered for government social cash transfers and have been prioritised. The ZRCS applied vulnerability criteria to select the most vulnerable among the registered population. Each selected household was expected to meet at least one of the vulnerable eligibility criteria, such as:
Elderly with 65 years of age and above;
Female headed household;
Child headed household;
Households with chronically ill member/s;
Households with differently abled people.
To find out more watch a short video on the "Zambia Red Cross Emergency Cash Transfer Response" clicking here.
Author: Zambia Red Cross Society
In Zimbabwe, the "Resilience through Disaster Response management; Multipurpose Cash Preparedness and Comprehensive School Safety Project" has concluded in 2020, after running for two years in collaboration with Finnish Red Cross (FRC), European Commission Humanitarian Aid Office (ECHO), UN World Food Programme (WFP) and British Red Cross (BRC) – with the main implementation being led by Zimbabwe Red Cross Society (ZRCS).
The first project objective was to increase the capacity of ZRCS staff and volunteers to plan and implement cash and voucher assistance (CVA) programmes to run effectively. The information and tools to increase knowledge and skills of those involved in delivering CVA were based on the Cash in Emergencies Toolkit developed by the Movement, as well as inputs by WFP.
ZRCS is in the process of successfully mainstreaming CVA, as shown by the use of CVA in the 2020 contingency plans in the context of the COVID-19 outbreak. Its integration has also been included into plans for 2021-2023, and into the Standard Operation Procedure which is currently being finalised to ensure the COVID-19 adaptations and the IFRC 2030 strategic plans are fully considered.
An overview of the crisis
Zimbabwe is affected by food insecurity across the majority of the country due to drought and flooding which have led to 5.5 million people (59%) of the rural population facing food insecurity. People have also experienced a worsening economic crisis. As part of efforts to address lack of foreign investment and lack of USD cash, the government has introduced a range of policies in recent years.
Despite these policies, inflation has continued unabated, with inflation rate growing exponentially in 2019, and reducing the purchasing power of households with already depleted food stocks.
How did ZRCS prepare to deliver CVA?
Continuing to learn about the use of CVA remains a focus of the work of ZRCS, whose staff and volunteers received training both online and in person. A finance and logistics workshop also took place with a key focus on Financial Service Providers (FSPs) with participants from different provinces and from the headquarter, coming from finance, logistics and admin backgrounds.
The partnership with WFP allowed to extend training to include information management and the use of SCOPE; a beneficiary and transfer management platform that supports the WFP programme intervention cycle. This project has enabled a productive relation between ZRCS and WFP. The partnership was established and evolved into a strong collaboration with ZRCS as the implementing partner in the Lean Season Assistance operations in 2019/2020. Additionally, a number of joint activities and training have also strengthened the delivery capacity of ZRCS.
What were the lessons learned?
Distributing CVA has faced a wide range of challenges, including a change around currency across the country, together with the sudden creation of new rules on the use of mobile money. Due to this the team had to adapt the modality used to distribute cash assistance different times, moving from physical cash in envelops to mobile money to vouchers. The preferred modality sometimes varied also from region to region, and from one month to the next, giving staff and volunteers an opportunity to show their capacity to be versatile.
Having a good connection to the communities helped make these transitions easier. Through this process the ZRCS had a chance to reflect on the importance of cash and voucher assistance for the community, whose feedback was recorded in different ways.
Using cash transfers increases flexibility, dignity of beneficiaries and it gives them a choice to make […] as the communities have different priorities. Some people need money for medication, some need money for food, some for school fees, so having cash makes all these options possible. This is why at the ZRCS we are proud of using cash and voucher assistance.

ZRCS staff member, 2019
This process also led ZRCS to strengthen its commitment to community engagement and accountability (CEA) and to organise a joint learning event with the Kenya Red Cross Society as well as a CEA workshop.
To ensure the use of CEA was going to become an integral part of the work of the ZRCS, duties related to CEA have been added into job descriptions and training has been provided to volunteers. ZRCS has also recruited a CEA officer to ensure that staff continues to engage the community and to be accountable to them when implementing the programmes designed to reflect their preferences. In this way, CEA has emerged as a key element to ensure the best choices are made to achieve the desired objectives when distributing CVA.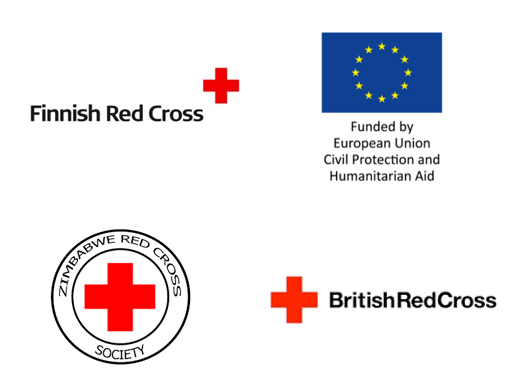 Extract from the ICRC, Humanitarian Law and Policy Blog channel, for the original blog, to access a short podcast on this topic or to read comments to the original blog click here.
By: Pierrick Devidal
"Cash has been an exceptional vector of progress in humanitarian action, empowering people, protecting dignity, mitigating the negative secondary effects of in-kind assistance, improving accountability to affected populations, increasing participation in humanitarian and development responses, supporting local economies and, last but not least, boosting operational efficiency, which in turn saves some humanitarian cash. But what happens when cash goes digital, bringing with it the risks of exclusion, discrimination, or surveillance? In this post, ICRC Policy Advisor Pierrick Devidal opens an honest conversation as to whether and how humanitarians should continue using digital cash.
'Cash' is no longer a dirty word in the humanitarian sector. Over the last two decades, it has evolved – from a synonym for operational agility, to a relatively niche innovative humanitarian approach, and now to a global standard of good humanitarian assistance practice. People love it, humanitarians love it, and donors love it. It is reasonable to say that its weaknesses are largely compensated by the benefits it brings. Cash is a humanitarian no brainer.
And maybe that's the problem.
Because cash is no longer cash. It is dematerialized and digitalized. It is all forms of digital payments including prepaid cards, electronic vouchers, and cryptocurrencies – and it has your name on it. Unlike real physical cash, digital payments are linked to identities and personal information. As a result, they can identify, they can exclude, and they can discriminate. Yet, falling in line with the global digital transformation, humanitarian programmes using cash transfers have turned, en masse, to digital solutions.
There are logical reasons to consider digital cash a good solution – if cash has been shown to enhance autonomy and resilience, and the world is going digital, why should people affected by conflict be denied access to something most of us use on a daily basis?
In parallel, the dark side of digital solutions is emerging and the over-enthusiastic and relatively naïve fascination bias for digital technologies is passé. The infodemic, massive cyber-attacks, data protection scandals and 'surveillance capitalism' are shining a light on the paradox of progress and the dark side of digital technologies, calling for a more sober approach. It seems that the humanitarian sector is also starting to realize that, maybe, digital solutions are not always a no brainer.
And maybe that is a good thing.
As recent articles have highlighted, there may be a case against digital cash. While the cashless cash trend is accelerating under the influence of economic actors, donors and the COVID-19 pandemic, critics are pointing to the increasing risks of 'data colonialism', 'surveillance humanitarianism', 'techno-solutionism', 'data injustice' or 'digital exclusion'. What cash can do, digital cash can do in reverse. The critics raise uncomfortable but important questions for the humanitarian sector.
In short, it seems that humanitarians are finally taking a deep breath and a step back from the race to adjust to the 'Fourth Industrial Revolution' and realizing that in contexts where violence and persecutions are widespread, we need to talk about digital solutions and cashless cash.
Cashless cash vs. principled humanitarian action
There are many entry points and angles to this conversation. Some of them more obvious than others. There are technical dimensions that are related to operational considerations, risk management or data protection questions. There are strategic dimensions that are related to questions of positioning, competition and relevance. And there are political and ethical dimensions. It is a multilayered humanitarian puzzle.
Digital payments may create significant interference with the fundamental humanitarian principles of humanity, neutrality, impartiality and independence, commonly referred to as NIIHA. It is however not clear yet whether, and how much, these tensions are manageable.
Digital technologies, including digital payment mechanisms, are not neutral. They are aligned with the political objectives of those who create and promote them, including tech companies, banks and governments. In countries affected by armed conflict or other situations of violence, these actors are – to put it mildly – not always neutral. Being associated with them or their objectives can raise perception issues and put the neutrality of the humanitarian actors who use them into question (and ultimately, jeopardize their security).
Because digital payments are often carried out in partnership with financial service providers that have significant control over the parameters of digital payments, including flows of personal and sometimes sensitive data, the operational independence of the humanitarian organizations who use them can become compromised.
Those same financial service providers operate under different legal frameworks and have a different mandate (i.e. profit), so partnering with them may create tensions with the ability of humanitarian organizations to operate and deliver with impartiality – based on needs only – and not on needs and, for instance, States' security considerations.
Finally, by replacing the human element by a digital interface, some are concerned that we are sacrificing some crucial components of humanity.
Cashless cash and 'do no harm'
The 'do no harm' principle is sacrosanct in the humanitarian sector – or rather, humanitarian actors always try to do as little harm as possible, by mitigating the negative impact that their interventions and activities may bring for the affected populations they serve, and to the environments in which they operate. But with digital payments becoming the standard, there is a feeling that humanitarian organizations really have no choice but to adopt them.
That pressure trickles down. Even when we may be able to identify some of the risks attached to digital payments, and without necessarily having the solutions yet to mitigate those risks effectively, we offer digital payment solutions to affected populations, and we don't always offer them an alternative, particularly given that some say we live in a post-consent world. Do recipients really have a choice? Are we not transferring risks and this lack of choice to them; or, if we collectively decide to stop using digital payments, are we taking away power and making a paternalizing choice for affected populations?
These are not easy questions, and there are even bigger ones. Is it realistic or ethical to pause digital payments in humanitarian programmes? Can we really afford the human and financial cost of forgoing proven lifesaving assistance or of reverting to in-kind, which can be less effective? Do we need more regulation, or a plan B?
These are existential questions, because they relate to trust in humanitarian action. And the new oil is not data; it is trust. We invite our fellow humanitarians, States, the private sector and, most importantly, affected people, to join us in the conversation.
Extract from the ICRC, Humanitarian Law and Policy Blog channel, for the original blog, to access a short podcast on this topic or to read comments to the original blog click here.
By: Pierrick Devidal
An updated version of the Household Economic Security (HES) guidelines has recently been launched by British Red Cross. To download this document, the analytical overview and the HES glossary click on the links below:
The guidelines and all its supporting documents, including tools for data collection, a HES report template and example reports in multiple languages can also be found on the IFRC Livelihoods Centre Website.
The HES guidelines are based on the Household Economy Analysis methodology and can be now be applied to both rapid and slow onset emergencies, and also used to gather baseline information for livelihoods and resilience building interventions.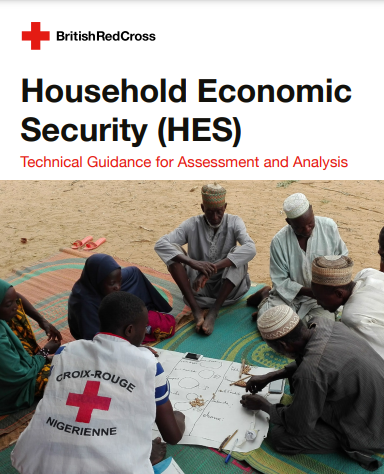 Breaking down Household Economic Security into 3 components (food security, basic needs and sustainable livelihoods) can help colleagues of the International Red Cross and Red Crescent Movement navigate the humanitarian and development landscape as part of their operational reality and mandate. The guidelines may also be useful for other actors involved in food security, economic security and basic needs and livelihoods assessments.
The Cash Hub and IFRC have created a short tip sheet of abstracts and summarises from the IFRC (2020) Step-by-Step Guide for Rental Assistance to People Affected by Crisis and it intended to introduce the reader to some of the key concepts related to Rental Assistance Programming. To download the tip sheet please click here.
Rental assistance is an important programming option that has relevance to support people in crisis to access safe and appropriate shelter in a range of contexts. Many Red Cross Red Crescent National Societies and other humanitarian agencies are increasingly interested in this programming option. In 2020 IFRC developed the Step-by-Step Guide for Rental Assistance to People Affected by Crisis which can be accessed here.
A rental assistance programme often involves the provision of rental payments, but rental assistance goes beyond the provision of cash and voucher assistance. The objective of rental assistance is to ensure people's protection and dignity, whilst enabling access to adequate accommodation for an agreed period of time, to make it possible for people to live in a dignified space without fearing eviction or abuse. An exit strategy must be planned from the outset, ensuring people can maintain their living conditions once support ends.
Written by: Sayanti Sengupta
Organisation: Red Cross Red Crescent Climate Centre
Role: Consultant, Social Protection
The 192 National Societies of the Red Cross Red Crescent Movement have been providing first-line emergency response services during the ongoing Covid-19 pandemic, many of which have included support to national governments in expanding their social protection schemes. The unprecedented health and economic impacts resulting from this pandemic have accelerated linkages between National Societies and governments, with stronger collaborations to adapt and expand coverage of cash and social protection interventions.
The ability of National Societies to be part of response actions during the Covid-19 emergency highlights their role in delivering assistance during future climate emergencies. As climate risks and vulnerabilities rise these contribute to increased loss of livelihoods, impoverishment, food insecurity and inflated migration flows. With trends indicating that climate extremes are intensifying, it is crucial to consider climate risks as threats that will require well-designed, nationally managed, sustainable instruments for dealing with emergencies. Linking humanitarian action with social protection efforts might provide an opportunity to reach those more at risk from climate change and increase the effectiveness of humanitarian response with long-lasting impacts. Delivering cash to vulnerable households in a timely manner can help prevent negative coping strategies and boost the resilience of people affected by crisis.
Some of these links were essentially captured in the session on 'Strengthening Linkages with Social Protection: RCRC experiences and way forward' which brought together National Societies using social protection to reduce vulnerabilities arising from climate risks. The session, hosted by the Technical Working Group on Cash and Social Protection in September 2020, as part of the Climate: Red Virtual Summit organized by the International Red Cross Red Crescent Movement, included an engaging panel discussion on how the Malawi Red Cross Society, Kenya Red Cross Society, the Pakistan Red Crescent Society and the Philippines Red Cross have been contributing to building up the responsiveness of national social protection systems for climate preparedness.
Experiences of National Societies in linking Humanitarian efforts with Social Protection for Covid-19 and beyond
During Covid-19, the Philippine Red Cross (PRC) has made use of pre-existing beneficiary lists of the national social protection scheme- the Pantawid Pamilyang Pilipino Program (4Ps), which is primarily used for poverty eradication but also has a shock responsive component to cover beneficiaries in the aftermath of typhoons. The lists, derived from the local governments, were used to target people who are generally excluded from the programme but require assistance due to hardships caused by the pandemic. For this reason, PRC extended coverage to those households which are not traditionally covered by the social protection system but were at risk during the emergency.
The Kenya Red Cross Society (KRCS) assists the national government in scaling up the Hunger Safety Net Program (HSNP), by supporting early action that uses automatic triggers for droughts. In general, KRCS supports in addressing climate vulnerability to droughts by horizontally expanding cash assistance to distribute cash to people who are not covered by the HSNP, and by increasing top-up amounts to people who receive cash assistance from HSNP. During Covid-19, KRCS has helped the government by sharing data and registering new beneficiaries to receive cash transfers.
The Malawi Red Cross Society (MRCS) has facilitated the use of social protection for floods and droughts in Malawi by providing support in identification, registration, and verification of beneficiaries for the National Social Support Programme. Especially for women who are particularly vulnerable to climate shocks, MRCS has implemented a crisis modifier using forecasts for horizontal and vertical expansions of cash transfers, in order to mitigate negative impacts.
The session thus captured the experiences of how some National Societies are working with social protection and primarily cash assistance. The need for National societies to respond to climate related disasters and coordinate with national social protection systems will only increase in the foreseeable future, and important learnings from these experiences were highlighted.
Key insights on using Social Protection for Climate Emergencies by National Societies included
Success of effective humanitarian response of National Societies (NSs) to climate related shocks will depend on the strength and maturity of pre-existing social protection systems.
Cash preparedness of NSs, which is often determined by availability of funds, established transfer channels, accessible distribution points and engaged community actors, is important to complement government schemes and extend support rapidly during climate emergencies.
While social protection can go beyond cash and voucher assistance, cash transfers remain a tried and tested mechanism that is often favoured by governments and can be delivered rapidly and on scale.
NSs can strengthen existing social protection (SP) systems by supporting the review of SP policy, the harmonisation of beneficiary registration, delivery of benefits, monitoring and evaluation, among others.
Along with social assistance, NSs could consider complementarities with other parts of social protection (including labour-related interventions, job training, social service and care)
As one of the panellists in the discussion mentioned, "climate change is exacerbating risks that affect the most vulnerable, and in future it might become the main driver of such risks. Linking social protection and humanitarian action will be crucial to address such risks".
Through initiatives such as the Technical Working Group on Cash and Social Protection and others, the International Red Cross Red Crescent Movement is increasing its preparedness and capacity to support such linkages around the world, helping to address climate risks and strengthening national SP programs.
We are delighted to open recruitment to the Cash Practitioner Development Programme, also known as 'Cash School'. The programme will continue into 2020 and beyond, based on the initial success and the 2019 pilot. This unique programme aims to strengthen the community of qualified practitioners with up-to-date skills in areas of cash expertise, helping to integrate cash skills into everyday work. The programme takes the form of a 12 – 18-month structured learning and development programme building on expertise that prospective participants have already gained. Learning activities include online and other conventional training, actionable learning, deployment experience and mentoring that is specifically tailored to each participant's needs to improve on specific cash competencies. The programme allows individuals to be part of a community of practitioners holding themselves to a high standard of competence, and to benefit from a structure for continuing professional development.

There are multiple learning pathways available to applicants, depending on experience. During the recruitment process, applicants will be selected to move into a full pathway or an accelerated pathway. Those who do not meet the requirements of the full pathway may be invited to join a prospective cohort community to support their development for future rounds of recruitment. Adaptations have been made for the 2020 – 2021 cohort following the COVID-19 pandemic and current travel restrictions. Elements of the programme have been moved online or will be delivered remotely.
Applications will be accepted up to Friday 9th October, and must be sent to CashSchool@redcross.org.uk. To download the recruitment brochure outlining the programme and the selection criteria click here.
Original article on the IFCR Platform, written by Lotte Ruppert.
COVID-19 does not discriminate, but the pandemic has disproportionately impacted certain vulnerable communities. Migrants and refugees face particularly large risks, due to language barriers, limited access to public services and a larger reliance on informal labour. Each has diverse perceptions, fears and opinions that we, as a humanitarian community, must address if we want to see this pandemic end.
For Turkey, a country that hosts the largest refugee population in the world (over 4 million from places like Syria, Afghanistan, Iraq and Iran), this presents a unique challenge. How do you engage people with diverse languages, cultures and communication preferences, all while adhering to strict movement restrictions to curb the pandemic?
Despite the impressive efforts from governmental and humanitarian actors, our impact assessment from April 2020 showed that almost one-quarter (23 per cent) of refugee households did not feel like they were receiving enough reliable information about COVID-19.
In response, Turkish Red Crescent and IFRC have ramped up their efforts to listen and engage with refugees in Turkey during the COVID-19 outbreak. Here are three lessons we learned about how to engage with communities at a large scale through the EU-funded Emergency Social Safety Net (ESSN), the largest cash programme globally.
Lesson 1: Use a wide variety of communication channels
Everyone communicates differently. In ESSN, we rely on a range of different channels to allow people to speak with us in a way that they prefer and trust, including Facebook, regular SMSs and our toll-free Call Centre, where all operators have been trained to respond to COVID-19 related concerns and to provide hygiene advice or updates related to ESSN.
But these remote communication channels are not enough.
Refugees in Turkey have expressed their preference to share more sensitive concerns and complaints during private face-to-face conversations. Our nine Service Centres, spread across Turkey, have remained fully operational in order to provide information and support to people during the COVID-19 outbreak, with robust measures to ensure the safety of both its staff and visitors. This approach has been crucial to building trust.
Lesson 2: Do not ignore rumours
"I have an ESSN card but I saw on Facebook that my monthly cash assistance will soon be ended. What is the reason for that?" asked a refugee recently via our call centre.
This "fear rumour" reflects the anxieties of refugees living in Turkey that ESSN may end.
Another refugee family shared: "We are currently receiving ESSN cash assistance, but we have seen on YouTube that Turkish Red Crescent will now also give us rent assistance due to the impact of COVID-19".
This is a clear "wish rumour", reflecting the hope of refugees for more support during these difficult times.
The spread of such misinformation and rumours has always been a challenge for ESSN. But we learned that during the COVID-19 pandemic – a time of increased insecurity and stress – it is even more important for us to monitor the appearance and spread of misinformation.
The best defence is to prevent rumours before they start. We share regular information updates, getting accurate, trusted information into people's hands before rumours have a chance to emerge. When rumours and misinformation do surface, we quickly counter false stories with verified information and ensure the news stories or posts are removed online. We encourage the people we work for to participate too by sharing verified, trustworthy information within their community.
Lesson 3: Responding to incoming questions, feedback and complaints alone is not enough. Reach out proactively to the most vulnerable households
While actively reaching out to every one of the millions of refugees living in Turkey is practically impossible, Turkish Red Crescent has made thousands of outbound calls, contacting the most vulnerable households. This includes families required not to leave their homes for some weeks due to a mandatory curfew, including anyone over 65 as well as people with disabilities. This proactive approach enabled people to share all their questions and concerns with us, including sensitive issues or requests for additional support.
Depending on the specific needs and concerns raised, Turkish Red Crescent has referred some of these people to other services, such as the national COVID-19 emergency hotline, the social assistance services provided by the Turkish Government, and specialized services from other humanitarian actors, including protection actors.
Conclusion
In Turkey, now more than ever, we must continue to build more meaningful relationships with communities and act on people's concerns and suggestions. COVID-19 has challenged the way we as a humanitarian sector work, but it has also allowed us to find more innovative solutions to listen to refugees and respond to their needs.
More about the Emergency Social Safety Net (ESSN)
Home to more than 4 million refugees, Turkey hosts more refugees than any other country in the world. Most of them are Syrians, fleeing a conflict that has been ongoing for nine years. With funding from the European Union, Turkish Red Crescent and IFRC are able to provide monthly cash assistance to the most vulnerable families through the Emergency Social Safety Net (ESSN). Over 1.7 million refugees benefit from this assistance, enabling them to cover some of their basic needs, including food, rent and utilities, every month.
This article covers humanitarian aid activities implemented with the financial assistance of the European Union. The views expressed herein should not be taken, in any way, to reflect the official opinion of the European Union, and the European Commission is not responsible for any use that may be made of the information it contains.
Click here to read the full article on the IFRC platform.
On the 12th of August 2020, the IFRC, ICRC, Senegalese Red Cross, Danish Red Cross, and the Egyptian Red Cross led the 9th Cash Hub Webinar on Cash and Voucher Assistance (CVA) and migration.
Ezekial Simperingham, Migration & Displacement Coordinator at the IFRC Kuala Lumpur, began opened the webinar presenting three major type risks associated with COVID-19 that disproportionately affect refugees, migrants and IDPs: health, socioeconomic, and future risks related mainly to protection. Ezekial. It was also highlighted howCOVID-19 is perpetuating the factors that can lead to these risks and their impact on migrants.
Edouarde Delaplace, Protection Coordinator at the ICRC Dakar, Nicolas Mendy, Project Manager at the Senegalese Red Cross and Tafsir Seydou Tamba, EcoSec at the Senegalese Red Cross informed the participants of the Accompaniment of Families of Missing Migrants project. The speakers highlighted some of the main challenges perpetuated by COVID-19, while discussing how the ICRC and Senegalese Red Cross work together on tackling issues that would affect migrants, through specific components of the programme. Additionally, the Economic Support Programme, using cash grants to develop livelihoods, was mentioned. with details on how the grant was distributed and expected humanitarian outcomes.
Brian Brady, Migration Program Delegate at the Danish Red Cross, discussed the main aims of the AMIRA programme (Action for Migrants: Route Based Assistance), while highlighting key activities of the programme in Guinea focusing on information and protection, psychosocial support , livelihoods and humanitarian cash assistance. In 2019, the Danish Red Cross began supporting the Guinea Red Cross in setting up structures and processes for an institutionalised cash response in the National Society, bolstering AMIRA's cash response. It was also highlighted how the cash amount is determined, how its outcomes are reviewed, the various transfer methods, and key learning points from past successes, alongside persistent challenges.
Mohammed El-Keblawy , Project Manager at the Egyptian Red Crescent (ERC), and Hamed Mohamed, Field Coordinator at the Egyptian Red Crescent, updated the participants on the ERC's health care services to migrants and host communities in Greater Cairo, while illustrating the ERC's response to COVID-19's consequences, including rent assistance, as well as the provision of food items and hygiene kits. The speakers discussed the ERC's methodology of intervention, a vulnerability and capacity assessment tool they had created, challenges in their responses and a shift to electronic cash transfer methods.
To register for upcoming webinars, visit the Events page of the Cash Hub platform regularly.
To watch the recording of this webinar you can click here. More resources related to CVA and COVID-19 can be found on the Cash and COVID-19 dedicated section, while recordings and resources from past webinars can be found on the Cash Hub and COVID-19 Webinar Series page.
On the 29th of July 2020, the IFRC, ICRC and the Bahamas Red Cross led the 8th Cash Hub Webinar on shelter and settlements programming with Cash and Voucher Assistance (CVA).
Marta Peña, from the Shelter team at the IFRC Geneva, began the webinar discussing the two major lines of action regarding shelter and settlements programming: supporting health outcomes through improvements in the physical environment and focusing on medium to long-term shelter interventions. Moreover, CVA plays an important role in shelter and settlements interventions, especially in reconstruction/housing projects. Marta stressed, however, that financial resources are not the only limiting factor to access safe accommodation, technical support and follow up is always required if the shelter objective is to be met. When multi-purpose cash (MPC) transfers are used, if it is clear recipients intend to spend to meet shelter needs then proper companion programming needs to be in place to maximise impact of the MPC
Alexandra Kappeler, from the Cash and Markets Team at the ICRC Geneva, and Mustafa Hakeem, WatHab Engineer at the ICRC Iraq, informed the participants of a durable returns programme in Iraq, in which cash for shelter is a central component. The durable return programme contains four main pillars: shelter, livelihoods, infrastructure and protection. There is a cash grant between 2000 to 7500 USD, depending on the extent of the destruction of the house and size of the family. Grants were being spent locally stimulating the local market. The speakers continued highlighting the benefits of a holistic intervention, the inherent flexibility in cash programs, and the sense of rebuilding community.
Laxman Chhetry, Senior Shelter & Construction Advisor at IFRC Bahamas, and Myrleinne Sargent, Case Manager at the Bahamas Red Cross, discussed the rental assistance programme in response to hurricane Dorian. The speakers revealed how the programme was carried out, who would be targeted, how the rental housing is assessed for adequacy, how much cash would be given per month for rent and how it would be monitored. Additionally, the speakers outlined several benefits the rental assistance programme provides and how it is being adjusted to COVID-19's effects.
Santiago Luengo, OPS manager at the IFRC Americas Regional Office, discussed how rental programmes should be adapted in response to COVID-19 and how IFRC has developed a step-by-step rental assistance programming guide.
To register for upcoming webinars, visit the Events page of the Cash Hub platform regularly.
To watch the recording of this webinar you can click here, while more resources related to CVA and COVID-19 can be found on the Cash and COVID-19 dedicated section.