August 5, 2021
CPDP Deployment Blog Post: Nabeh's story
This blog series will focus on the highlights from different Cash Practitioner Development Programme deployments in 2021, allowing practitioners to share what they have learnt and experienced during their Cash School learning deployments.
The Cash Practitioner Development Programme aims to expand the ready pool of cash experts available to deliver humanitarian cash assistance, and to strengthen the community of qualified practitioners with up-to-date skills in all areas of cash assistance. Over the course of one year, participants learning schedules are tailored to their needs and personal experience to date. Cash deployments are a key element of participants learning schedules, these deployments aim to enhance skills and confidence in implementing cash based assistance. Some deployments are run in partnership with NORCAP, with practitioners accessing deployment opportunities from a range of humanitarian agencies. Practitioners can expect to learn experientially through work activities, and to review and evaluate their learning after every deployment.
---
Name: Nabeh Allaham
Job Title: Cash and Voucher Assistance Coordinator, Syrian Arab Red Crescent (SARC)
Where were you deployed?
South Sudan, Juba, into the role of Cash Working Group (CWG) co-lead.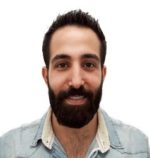 What type of CVA work did you complete as part of the deployment?
During this deployment the role of the CWG co-lead in Juba covered a range of tasks, these included: reviewing key documents (Survival Minimum Expenditure Basket, CWG South Sudan Terms of Reference, Cash for Work Guidelines, and South Sudan Humanitarian Fund proposals); supporting the Financial Service Providers, partners and National Society to understand what their main challenges are in the area of CVA; and working on Financial Service Provider mapping.
What was the area you learnt most about?
The areas I learnt most about and grew my skills in were:
Modalities and Delivery Mechanisms selection
Partnerships , coordination network
Development of CVA Terms of Reference
Cash for Work technical knowledge
Strategic Directions setting for CWG
Calculation process of S/MEB.
What was a 'stand out' moment for you on your deployment?
There were many key moments from this deployment which stood out. One was the opportunity to be more involved in working with the CWG, getting a better idea about the way in which CWGs work, what are the most important factors that should be considered while supporting and building the capacity of a national and international organization, and understanding the role that CWGs can play in enhancing the coordination and harmonization of the national and international CVA levels.
Other key moments have been: gaining an extensive knowledge of the UN environment system and how much it is different to a National Society; learning that best and important skills that a CWG coordinator should have are being able to keep the network between all the humanitarian actors stable and effective; experiencing how to deal and participate in a new, complicated and complex context with all the stockholders; and learning the role that I have to play in supporting, convening and encouraging CVA parties to participate and help in taking the decisions.
---