resources
Emergencies​ and Early Action
In recent years, early action has emerged as a promising approach to mitigate the impact of disasters and crises before they occur. One key element of anticipatory action is the use of cash transfers as a tool for early response. In times of crises, getting the right resources to those in need is crucial.
Cash in Emergencies
Cash in Emergencies focuses on cash assistance programming in the immediate aftermath of a sudden onset disaster. Explore this page for case studies, lessons learned and other informational materials on cash assistance in emergencies. Watch the short video How the Red Cross uses Cash in Emergencies below to find out more.
---
Cash and Early Action
Anticipatory action seeks to reduce the negative impact of disasters by providing assistance to populations before a forecasted disaster occurs. Disasters are often predictable, and the science used to forecast them is increasingly reliable. Through the effective use of forecasts, risk analysis and early-warning information, it is now possible to put in place the actions and financing required to act before a disaster hits.
Read more in the article below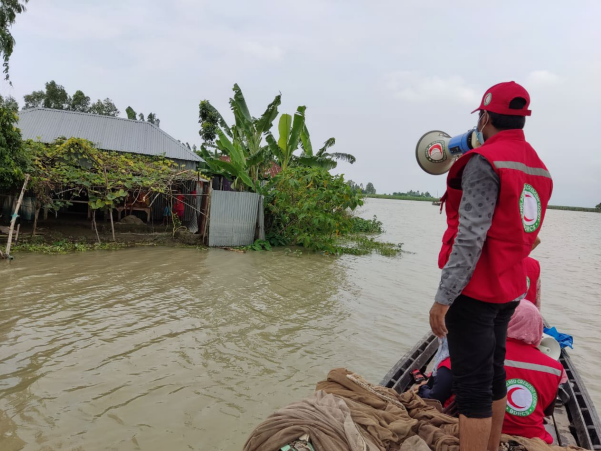 What is Early and Anticipatory Action?
30 August 2022
CVA Newsletter – Nepal Red Cross (April – June 2022)
Organization:
Nepal Red Cross Society
An overview of the latest updates on the Cash and Voucher Assistance (CVA) work of the Nepal Red Cross between April and June 2022
Asia-Pacific
Cash in emergencies
13 May 2022
CVA Newsletter – Nepal Red Cross (Jan-March 2022)
Organization:
BRC, Nepal Red Cross Society
An overview of the latest updates on the Cash and Voucher Assistance(CVA) work of the Nepal Red Cross between January and March 2022
Asia-Pacific
Cash in emergencies
Learning
---