Information management
Cash Information Management (IM) seeks to enable efficient and transparent cash assistance programming through support to operational data collection, analysis, documentation and reporting activities. Explore this page for detailed information on Cash IM support services, competencies, templates and more.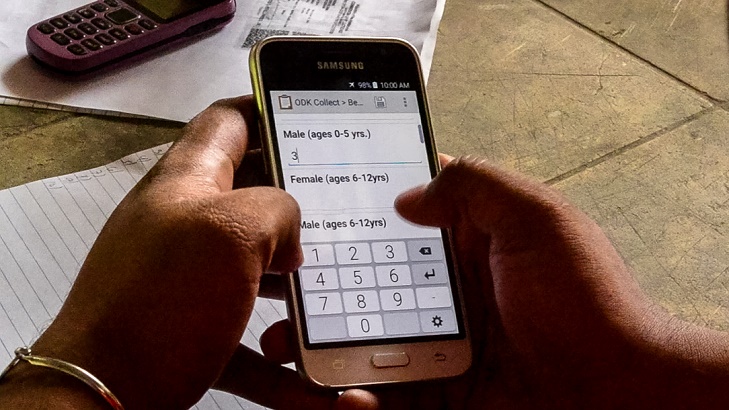 1 January 2020
Review of Red Rose Platform Pilot in the Distribution of Long Lasting Insecticidal Nets in Pakistan
Organization:
IFRC, Pakistan Red Crescent Society, British Red Cross
This resource focuses on a project to control malaria in the high-risk areas of Pakistan by distributing 2.5 million long-lasting insecticidal nets (LLIN) in 12 districts of Sindh. IFRC piloted RedRose in collaboration with other National Societies including PRCS.
Asia-Pacific
Cash technology
Information management
1 January 2019
Learning Review: RedRose Cash Data Management Pilots 2018
This review was commissioned after the IFRC's RedRose pilots in 2018 to document the lessons learned, opportunities and challenges in implementing data management for Cash and Voucher Assistance.
Cash technology
Information management
31 December 2017
Data protection and humanitarian action
Protecting individuals' personal data is an integral part of protecting their life and dignity. This is why personal data protection is of fundamental importance for humanitarian organizations.
Cash technology
Cash in conflict
Cash in emergencies
Information management
23 August 2017
Handbook on Data Protection in Humanitarian Action
Organization:
ICRC and Brussels Privacy Hub
This Handbook was published as part of the Brussels Privacy Hub and ICRC's Data Protection in Humanitarian Action project. It is aimed at the staff of humanitarian organizations involved in processing personal data as part of humanitarian operations.
Cash in conflict
Cash in emergencies
Cash technology
Information management
---